A Canadian Problem?
The restriction of natural health products (NHPs) is a global phenomenon. It is happening in almost every corner of the world. And we thought it was just a problem in Canada and the US.
International natural health experts have identified striking similarities in restrictive regulatory strategies to curtail access to natural health products and truthful claims about them in a number of different regions of the world.
These experts recently pooled their findings to identify 5 matching restrictions:
1. Regulators exceeding their legal authority
2. Regulators ignoring court rulings
3. Regulators overstating and skewing human health risks associated with the use of NHPs
4. Regulators discrimination against traditional medicinal cultures
5. Regulators censoring the truthful health information
These regulators here in Canada, are employed by Health Canada.
Health Food Stores are in Danger of Extinction
If NHPs begin to fall short of approval anymore than they are now, even more products will be forced off the market. The government will not only eliminate the majority of effective alternatives to pharmaceuticals, but also health food stores' ability to compete. Better health food stores will be limited to the same selection of products as Shoppers Drug Mart and Wal-Mart.
Health food stores are literally disappearing, all over Germany, Greece and Australia.The NHP industry is being torn apart with regulations simultaneously across the globe.
Canada's economy is slated to be drastically over-regulated, just like Europe's, particularly in those sectors that involve food and our ability to take care of ourselves. Over-regulation will be used to eliminate small and medium-sized businesses by declaring their products illegal, or simply by making it too expensive to continue.
In turn, this allows for domination by transnational corporations by giving them control over supply and pricing.
Although this may sound like conspiracy theory, it is more accurately an economic reality.
"If people let government decide what foods they eat and what medicines they take, their bodies will soon be in as sorry a state as are the souls of those who live under tyranny."
Thomas Jefferson (1762-1821), Third President of the USA, author of the Declaration of Independence
International Picture Commentaries, Videos & Links
CANADA
Codex, World Trade Organization, World Health Organization & The Regulation of Herbal Medicines & Neutraceuticals
By Richard DeSylva
The regulation of herbal medicines, both here in Canada and abroad, has reached a critical juncture. No longer are they viewed as just a relic of the past, or simply dietary supplements; they are now on the radar of the world stage… and the image is disturbing.
Click here to view the entire article
What is Codex?
By Helke Ferrie
Codex Alimentarius (Latin for food standards) started out as an international organization in the 1960's mandated to establish standards of weights and measures, oversight with regard to food adulteration and related issues, because international trade increased very rapidly at that time. Many languages and measuring systems, as well as notions of what was acceptable with regard to quality, needed to be streamlined to facilitate international trade. Codex worked well for this purpose or we would not have all those many foods available in our supermarkets which were rare novelties prior to WWII.
Click here to view the entire article
Scientific and Legal Emergency Response Task Force Established to Address International Natural Health Crisis
Forbes Magazine
On the heels of recent attempts to severely restrict and further regulate natural supplements and remedies through legislative Bill C-51 in Canada, the increased concerns regarding the US Food and Drug Administration's revisions of the cGMP (Current Good manufacturing Practices regulations) and ongoing concerns over the severely restrictive European regulatory regime on natural health products, an unprecedented two-day conference concluded last Friday with the formation of an international scientific legal task force.
Click here to view the entire article
U.S.A
Health Freedom Protection Act:? H.R.2117
Emord & Associates
The Food and Drug Administration prohibits with an absolute prior restraint every claim in the market that a nutrient treats a disease. It is, for example, illegal for you to be told in the market that prune juice treats constipation; that glucosamine and chondroitin sulfate treat osteoarthritis; that omega-3 fatty acids reduce the risk of sudden death heart attack; or that folic acid reduces the risk of Alzheimer's disease. Each of those claims is demonstrably true, yet prohibited by the FDA.?
http://www.emord.com/legislative/HFPA.htm
US Lawyer - Freedom On Trial
Jonathan Emord?
Only attorney to defeat the FDA on first amendment grounds 4 consecutive times in Federal court. ?Jonathan battles for "freedom of speech and protecting the ability for people to receive accurate information about how nutrients affect disease."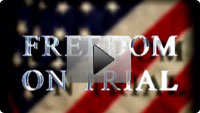 Health Freedom "A Precious Commodity" Commentary
Dr. Mercola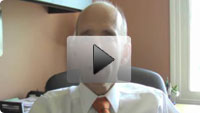 We Become Silent: The Last Days of Health Freedom
International award-winning filmmaker Kevin P. Miller of Well TV announces the release of a new
documentary about the threat to medical freedom of choice. 'We Become Silent: The Last Days of Health Freedom' details the ongoing attempts by multinational pharmaceutical interests and giant food companies — in concert with the WTO, the WHO and others — to limit the public's access to herbs, vitamins and other therapies.
'We Become Silent' is narrated by Dame Judi Dench, the noted UK actress. It features the only known video from inside a Codex meeting, exclusive interviews with delegates to the Codex Commission, FDA officials, two U.S. Congressmen, actor Mel Gibson, and more. Consumer activists like Dr. Robert Verkerk (UK), Dr. Carolyn Dean (Canada), Dr. Julian Whitaker, Scott Tips, John Hammel and more. This film is a powerful statement about multinational corporations, the WTO, Codex, and their dominance over our daily lives.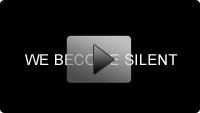 If you like it, you can purchase a DVD copy to watch it full screen at www.welltv.com
EUROPE
CODEX
Government and corporate control of your lifeblood
Dr. Robert Verkerk, Director
Everything you need to know about Codex.
The Alliance for Natural Health (ANH) is an organization from the UK. We have had the pleasure of working with the organization's director, Dr.Robert Verkerk. He and his team have created a page on their website dedicated to Codex that can not be rivaled in content (links, video, audio) or references including further reading.
http://www.anhcampaign.org/campaigns/codex
Food Supplements Directive - Head of Irish Nutrition Institute warns of Health Harm
By Sepp
Richard Burton, the head of the Irish Institute of Nutrition and Health has written to members of the European Parliament that approved a directive mandating such restrictions, to warn that the directive, if implemented as planned, will harm the health of Europe's citizens.
http://www.laleva.org/eng/2009/02/food_supplements_directive_-_head_of_irish_nutrition_institute_warns_of_health_harm.html
Today is January 23, 2018
Wrong version or no version of Flash detected
You might also have JavaScript disabled. If so, please enable scripting in your browser's preferences or internet options or download the latest Internet Explorer or Firefox browser.
If you'd like to download the latest Flash plug-in, click here.